Contact
Transfer Station Manager
Charles Goulet
Phone: 603-922-9063
After hours phone: 603-922-5535
Cell: 603-651-9704

HOURS
Monday: 12 pm – 4 pm
Tuesday: 8 am – 12 pm
Wednesday: 3 pm – 7 pm
Saturday: 8 pm – 12 pm
Address
Fuller Town Hall
1405 US RT 3
Stratford, NH 03590
"Free Dump Day"December 2 from 8 am -12 pm
at the Stratford Transfer Station, a service offered for Stratford residents only and for trash originating in Stratford. Acceptable items include construction and demolition debris (ONE pickup load per family), tires (FOUR per family, no large truck or skidder tires), electronics (one TV and one computer per family, plus radios), and general items: one pickup load of debris; one couch, box spring, mattress or chair, refrigerators, freezers, air conditioners and microwaves, stoves, dryers and all white goods.
HAZARDOUS MATERIAL WILL NOT BE ACCEPTED.
Tranfer Station permits are not required at this time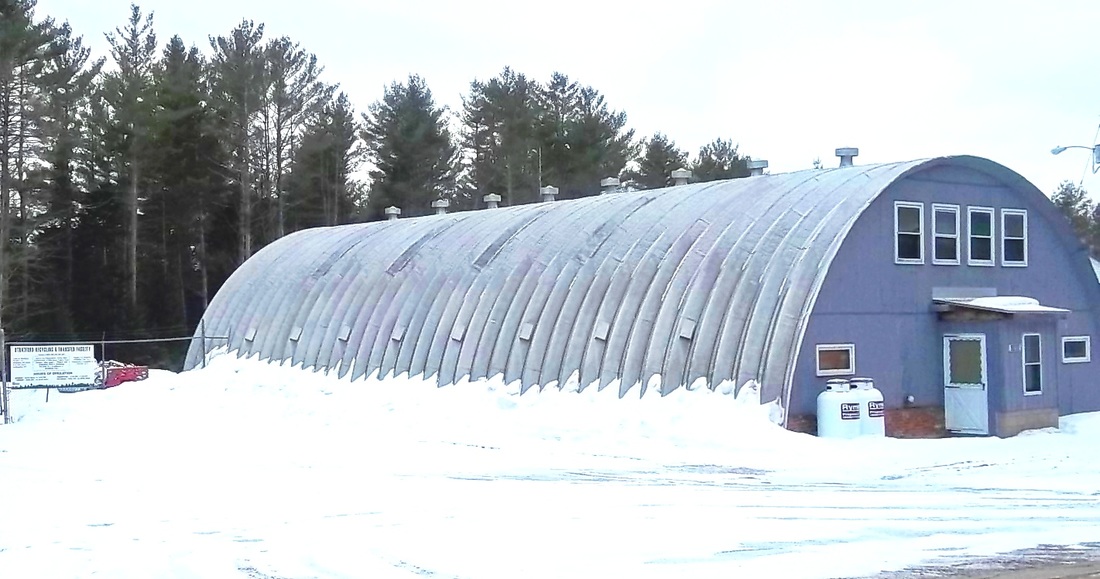 Michael Tetreault
James Chapple
Ian Shannon

For a full list of fees, as well acceptable and non-acceptable items, please click here.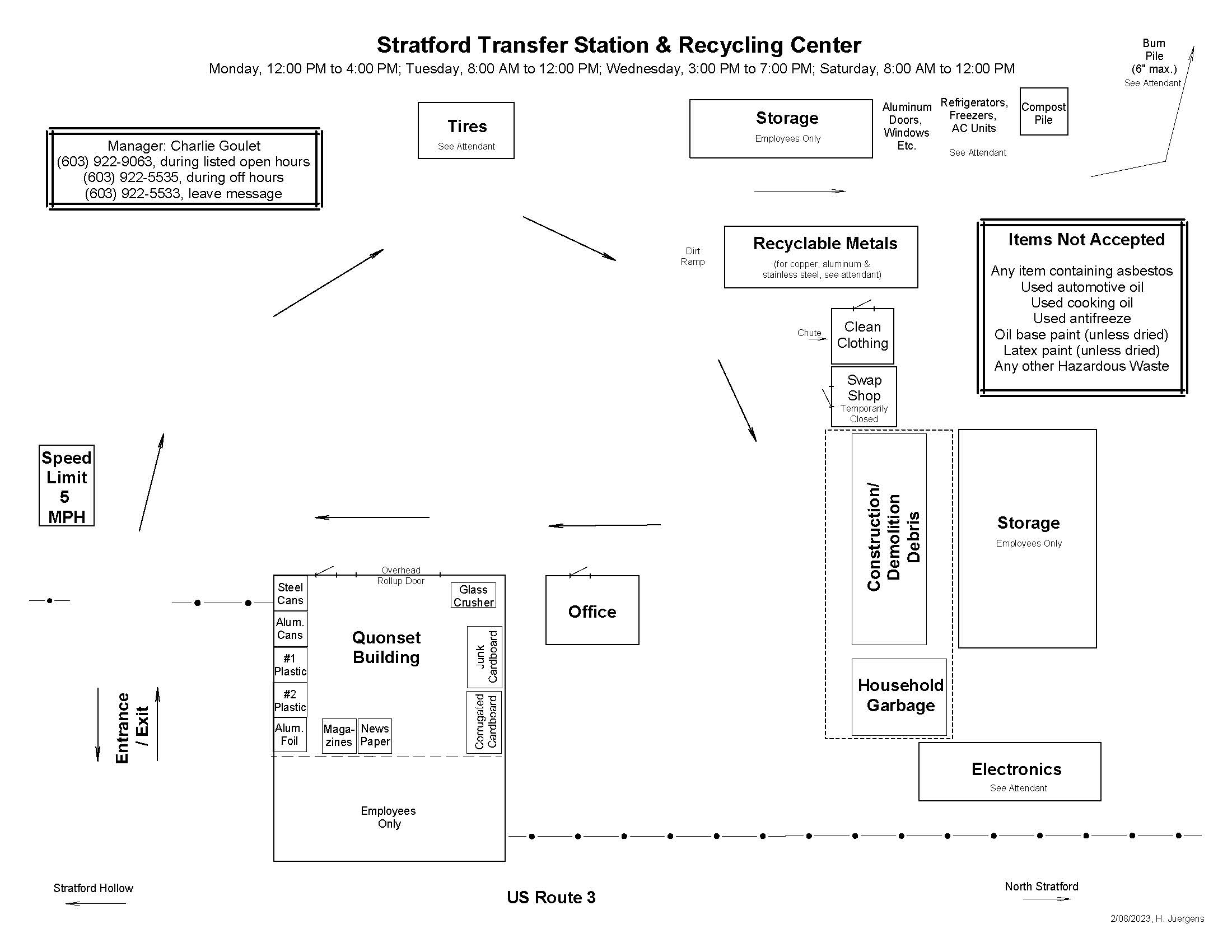 For a full-size map, click here.