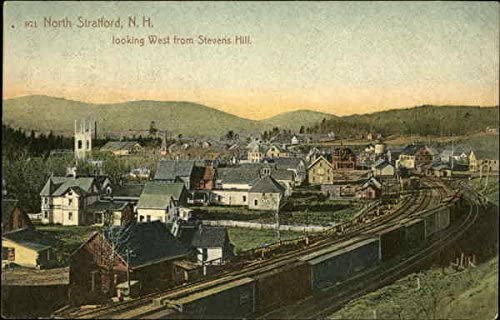 Stratford, incorporated in 1773, was originally called Woodbury.  The town has a long history of ingenuity and creativity – nature lovers, loggers, hunters, storytellers, artists, and teachers have proudly and devotedly called it home, even in hard times.  Known for its natural beauty and wild backcountry – mountains rich in local lore, wildlife, wandering brooks, and wildflowers – the town has retained a sense of timelessness.  Through the years, Stratford has quietly and stubbornly retained its scenic beauty, quaint charm, quiet pace, and dedication to individuality.
A farming and logging community until the late 1800s, small family farms dotted fields and hillsides, and farmers made their living from sheep, cows, goats, and other animals, as well as vegetables raised for market.  Remnants of old farmhouses and barn cellar holes remain.
Equally important were mills on small brooks, notorious for live bottoms and rolling rocks. Stave, shingle, saw, and grist mills employed residents then.  Brooks and the Connecticut River served as a means to get products to market, as did the railroad.
The influence of the town's economic history can be seen in today's landscape, land use, and land ownership patterns.  Like much of the North Country, most of Stratford was at one time owned by paper companies. Today's woodlands represent regeneration following years of logging.  The many small ponds dotting the landscape were once used to hold surplus water, which when released, contributed to the great log drives where pulp logs were conveyed via the Connecticut River to mills in Groveton.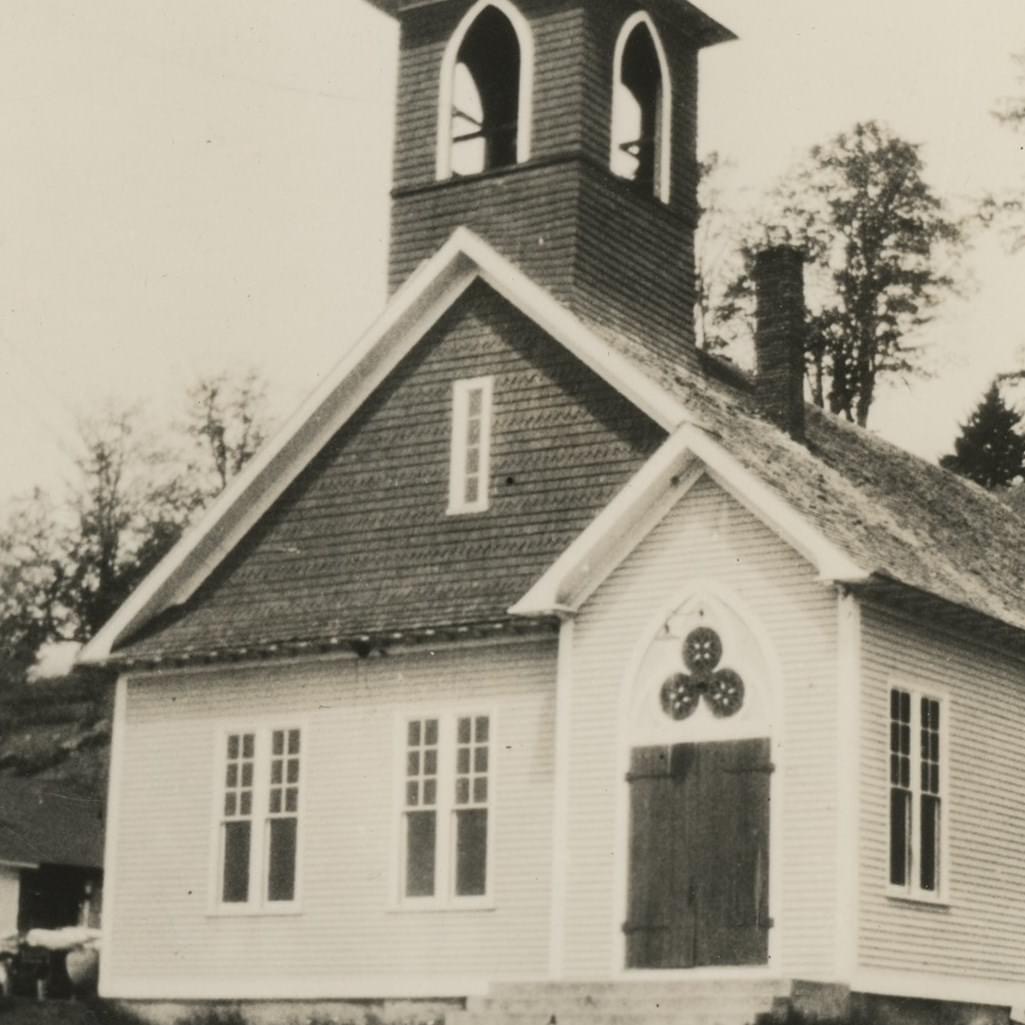 Logging roads and camps on paper company land opened the door to four-season forest recreation.  The sale of large tracts of paper company land enabled the public acquisition of lands for limited public recreation and conservation.  Nash Stream Forest, the largest of these acquisitions, lies in Stratford, Odell, Stark, and Columbia.
The railroad is also a key piece of the town's heritage.  Besides the Connecticut River, rail was a principal means of transporting wood, agricultural, and manufactured products.  In addition to transporting goods, the railroad conveyed passengers to and from Stratford and served as a vital communications link as it transported mail and provided a telegraph station.
Over the past few years, the Town of Stratford has invested in energy efficiency upgrades and solar power projects. These investments help to reduce the cost of power, light, and heat for our municipal buildings and to reduce the town's carbon footprint. The projects were funded in part through a range of grants as well as utility rebates, and were coordinated by Clean Energy NH.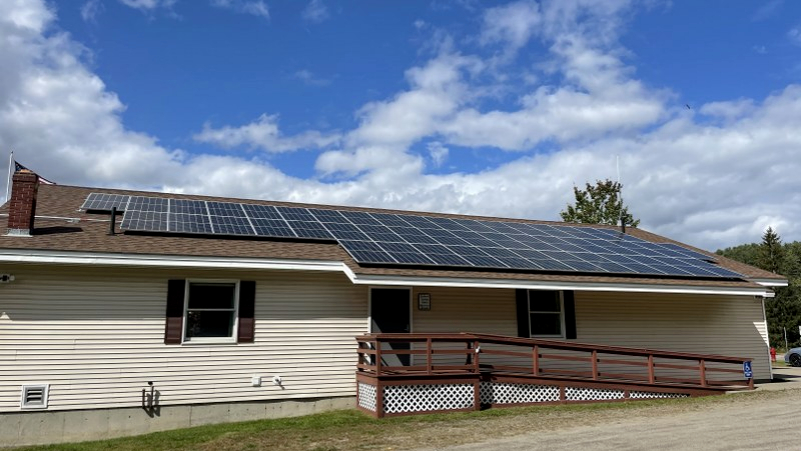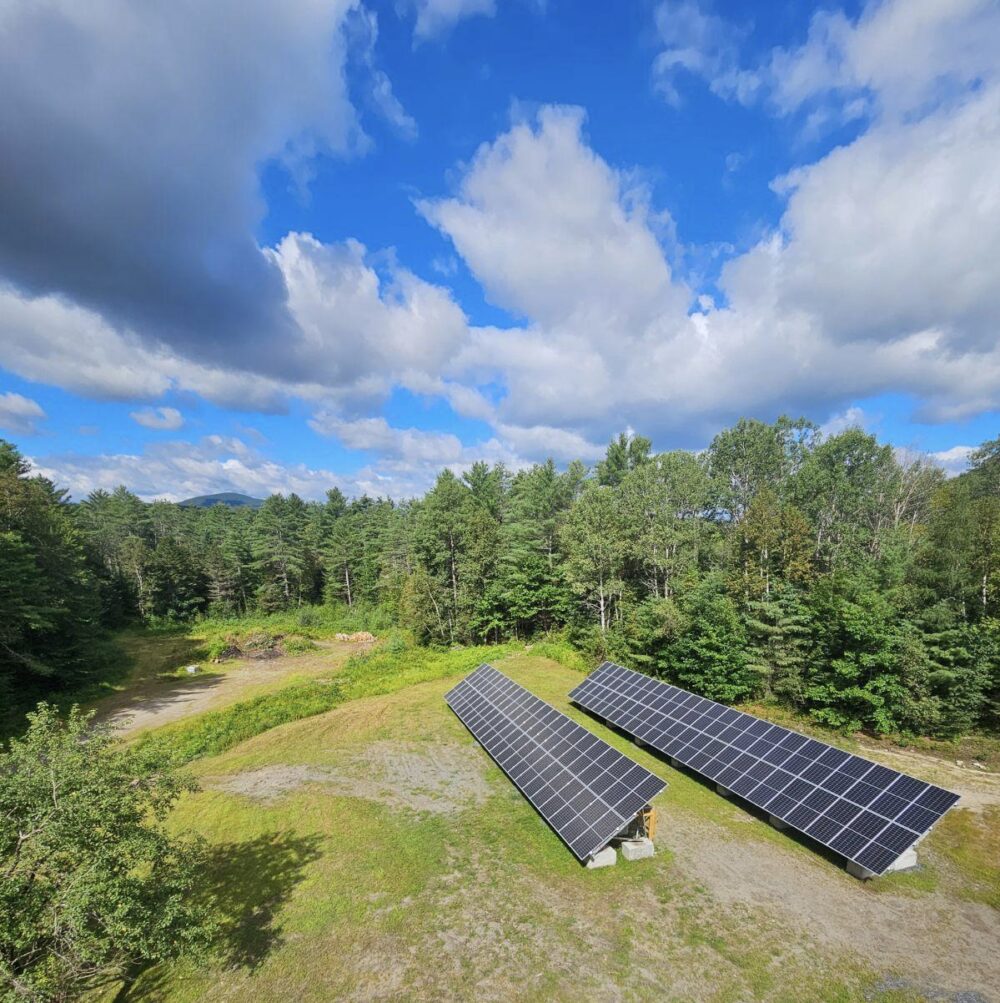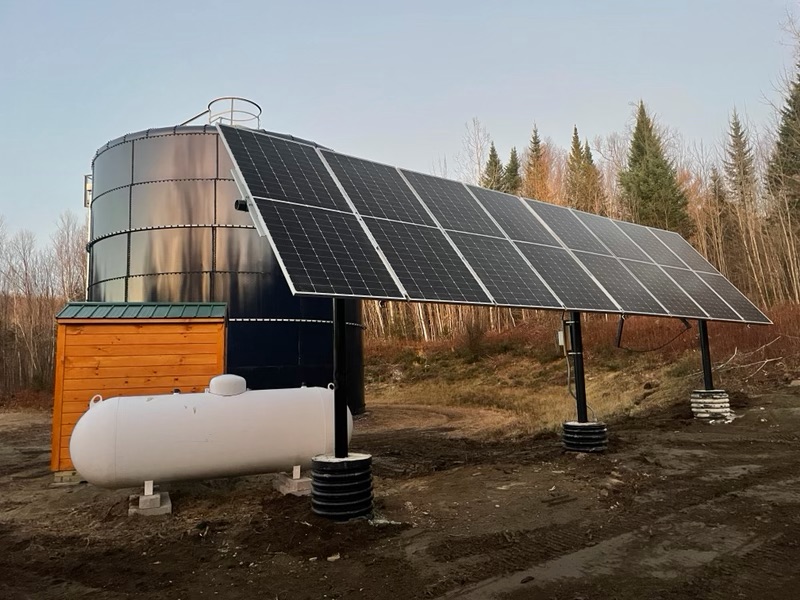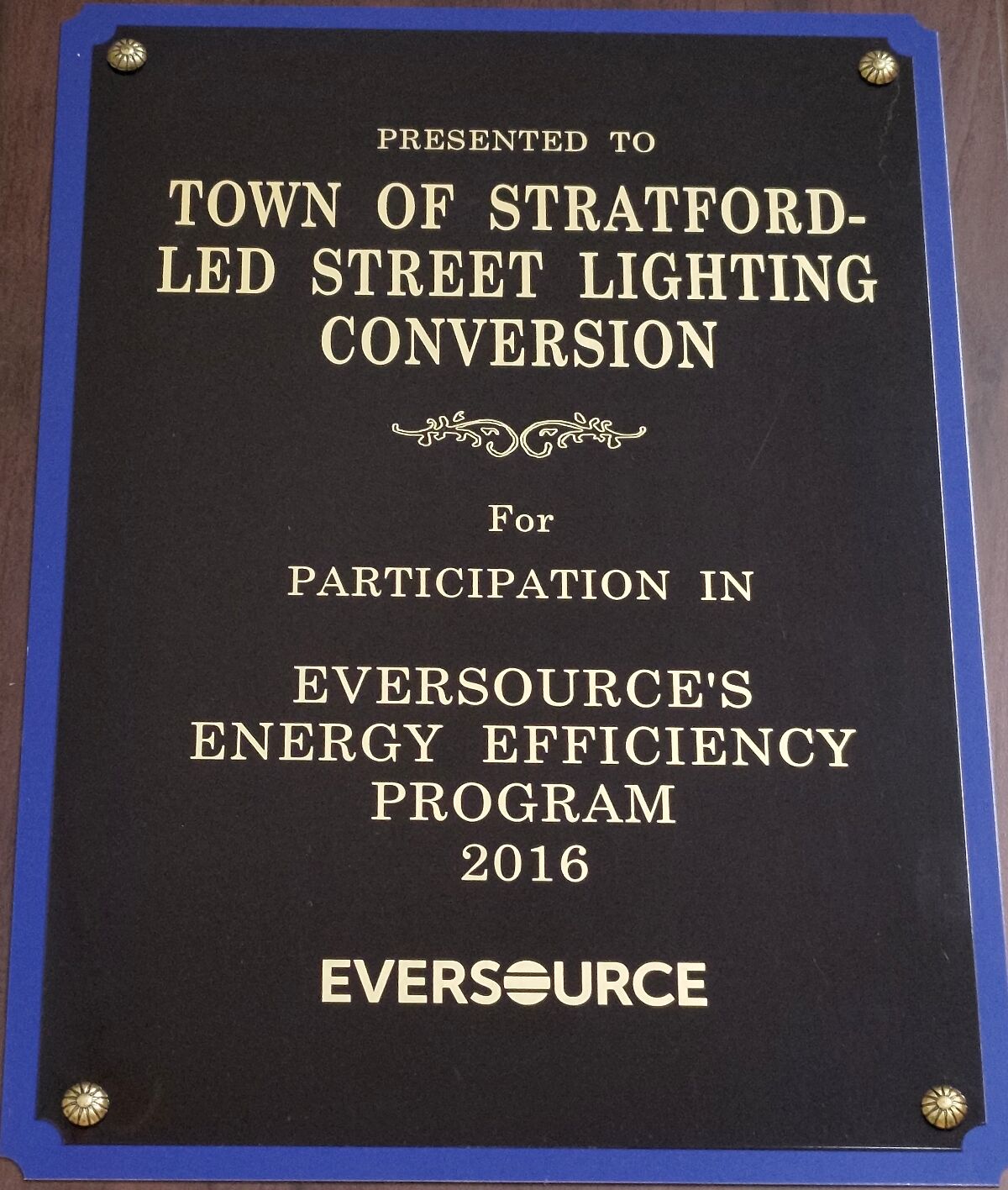 Solar Power
20 kw array on roof of the Town Hall (Oct 2021)
small array to power water mixer at the town's water tower (Dec 2022)
50 kw ground-mount array near the Salt Shed (completed in August 2023). This allows all municaplity buildings to be entirely solar powered.
Next step: Installation of another solar array on the pavilion in the North Village to power heat pumps for the Library and Town Hall as well as a Level 2 EV-charging station by the library.
Stratford in the press:
LED Lighting
LED lighting upgrades throughout the Town Hall and Fire Station
all streetlights in Stratford were converted to energy-efficient LED lights in 2026
Energy Efficiency & Weatherization
After undergoing energy audits, the Town Hall, Town Garage, Fire Station, and Library were all upgraded with  improved insulation to help reduce energy costs and environmental impact.
New radiant tube heating was installed in the Town Garage in 2023
We're Not Done Yet!
Over the next few years, we hope to further improve the Town's energy efficiency by replacing old, expensive heating systems with highly efficient heat pumps and by augmenting our solar energy systems with battery backups. The purpose of these measures is to reduce taxpayer burden and to ensure that the Town remains as strong as possible through the changes the future will bring.
Stratford's 250th Weekend: Celebrating Community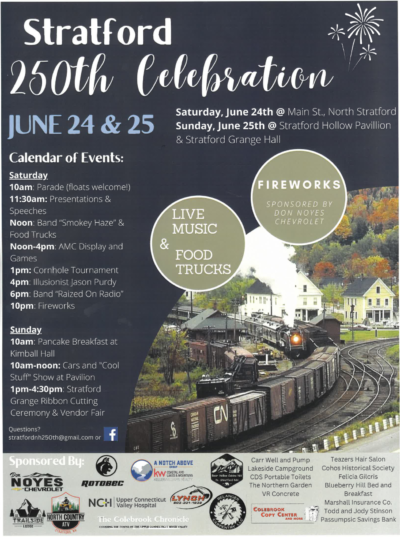 On the last weekend of June, 2023, the Town of Stratford came together to celebrate its 250th founding anniversary. Festivities took place despite this summer's eternal cloudy and wet skies and the turnout was great! In fact, many attendees remarked they hadn't seen this many people coming together in the Town of Stratford since the great train wreck. This was a much more joyous occasion, though! Below are some impressions from the festivities.
| | |
| --- | --- |
| | A big shout-out to the Stratford 250th Committee that made it all happen: (from left to right) Nicole King, Patrick Carr, Sarah Kennett, James Kennett, Renee Kennett, Molly Carr. They raised over $30,000 from local businesses, organizations, and individuals and donated countless hours in planning and organizing the event. |
| A nearly 1-mile-long parade kicked off the events on Saturday, including a variety of floats celebrating the town, from log drives and town history to local businesses and fire departments. The Groveton VFW provided the color guard and the Sheriff's department was able to contain traffic on Route 3 without a hitch. | |
| | The Town Common and Pavilion were the site of entertainment with music, vendors, food trucks, and a kids area. A splendid display of fireworks by the school rounded off the eventful day. |
| On Sunday, festivities continued with a car show at the Stratford Hollow Pavilion, a pancake breakfast hosted by the Cohos Historical Society, and the ribbon cutting to officially re-open the recently renovated Stratford grange hall. | |
| | |
Read the article covering the 250th Celebrations in the Colebrook Chronicle.